In business, first impressions are everything. A first impression can be the sole deciding factor whether you'll be able to make a sale, close a deal, establish a new partnership, or even schedule a subsequent meeting. Whether you manage a hotel, retail store, office, or any other type of business, you need to make sure that your building is in tip top shape. This is where window film can help. With custom frosted film window film for your Salt Lake City office or retail space, you'll be able make a positive first impression every time by creating beauty, privacy, and a professional eye catching look.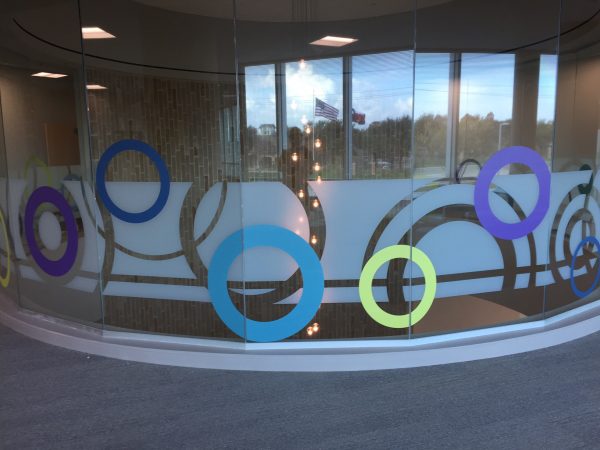 Why Custom Frosted Film?
There are standard frosted films that you can buy. Sometimes they come in interesting patterns or designs. But not all standard films will be able to fit every space. A custom frosted film is tailored to the specs of your windows and can showcase your unique products, services, and business.
Increases brand awareness & creates a professional look
Creates stunning logos, signage, and graphics
Attracts the attention of passersby & increases traffic
Creates a better experience for clients & consumers
Provides discretion for private meetings & conversations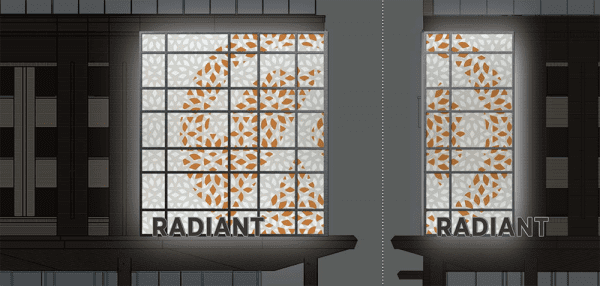 Designing Your Window Film
You don't have to be an artist to design the perfect window film. That's what we're here for! We have a whole team of designers who are experts in the field of graphic design. They can create beautiful logos for you, design custom frosted window films for your Salt Lake office or store, or even help you with your interior decorating. During your consultation, we'll discuss your needs and inspect your building. We'll help you brainstorm some ideas or bring your ideas to fruition, whatever you need!
Speak to a Designer Today
Talk to a professional designer about your architectural needs today. Call Salt Lake Window Tinting to get more information about custom frosted window film for your Salt Lake office or retail space or schedule an appointment for a free consultation!