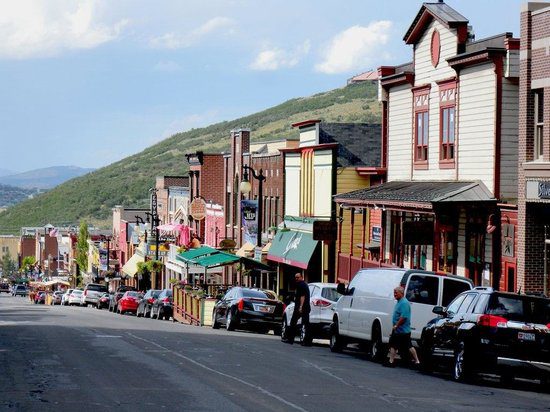 Park City's Source for High Quality Window Tint
Park City is known for its cold climate, renowned ski terrain, and tourist friendly vibe. While it's undoubtedly one of the most beautiful and exciting places in Utah, living in this small mountain town still has its challenges. But that's where window tint can help. Window tint offers Park City home and business owners a way to deal with the constant snow, vandalism issues, and other obstacles that arise from living in a tourist town. Just read the information below to learn more about the benefits.
The Preferred Residential Window Tinting Contractor in Park City
Salt Lake Window Tinting is honored to be the preferred residential window tinting contractor serving the Park City area. We've successfully completed several, various residential window film projects transforming dysfunctional spaces and helping homeowners save money while enjoying their homes. From energy efficient window tinting to beautiful privacy decorative films, Salt Lake Window Tinting is happy to help Park City with all your window film needs. Whether you're looking to improve home security in your new construction in Park Meadows or save considerably on energy costs in your condo located in Deer Valley Resort, we've got you covered.
The Trusted Commercial Window Tinting Contractor in Park City
Salt Lake Window Tinting is proud to have accomplished gaining your trust as the trusted commercial window tinting contractor in Park City. We're well experienced in a variety of different projects ranging from large stadiums to family-owned cafes. We offer all the leading commercial window film from all the top manufacturers designed to improve buyer experience, heighten employee productivity, help businesses save money, and much more. Whether you're looking to reduce the glare in your high-rise office in Aerie or prolong product life from UV radiation in your Canyons Village boutique, we've got you covered.
Decorative Window Film
The tourist population in Park City far exceeds the number of local residents. Which means it's a perfect place to set up shop. Running a business can be difficult with so much competition. Decorative window film offers an affordable, elegant solution. It can add visual intrigue to your storefront and make your business stand out from the crowd, bringing flocks of buyers straight to your doors.
Climate Control Window Tint
The average annual snowfall for Park City exceeds 140 inches. With such cold temperatures outside, staying comfortable indoors can be difficult. That's why there's climate control window tint. Climate control tint stabilizes indoor temperatures to improve occupant comfort and lower energy costs. It's the perfect solution for homes and businesses of all types and sizes.
Security Window Systems
People are constantly passing through Park City. This puts businesses and homes at a greater risk to vandalism, theft, and other dangers. But now building owners and their guests can stay safe at all types with a security window system. Security window tint holds glass fast in place if your windows are broken and can also protect surfaces from graffiti and other acts of vandalism.
Glare Reduction Window Film
Office spaces, homes, and electronic storefronts throughout Park City deal with glare. Glare can cause severe headaches, squinting, and discomfort. Improve productivity and comfort with glare reduction window film.
UV Blocking Window Film
Did you know that the Skin Cancer Foundation recommends installing UV blocking window film on all commercial and residential properties in Park City? Protect your loved ones and valuables from irreversible UV damage. Fade protection for your interior investments can help you save drastically on repair and replacement fees.
Privacy Window Film
Finding the right privacy solution can be difficult when aesthetics and cost are two main factors. Privacy film presents an attractive solution for Park City condos located on the first floors, office spaces open to street view, conference rooms, collaborative workspaces, and homes in too close of proximity to each other.
Want to talk to an expert about your project or situation? Give us a call. Our office is staffed with many knowledgeable window tint technicians and designers. We would be more than happy to answer any questions you have or provide you with the information you need.