Huper Optik: The Recognized Leader in Energy Efficiency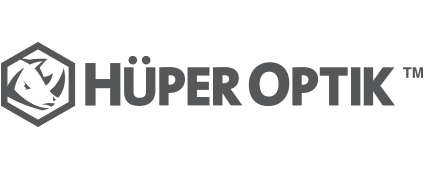 Salt Lake Window Tinting is proud to be the preferred supplier of Huper Optik window film, offering Salt Lake residents the entire, comprehensive Huper Optik product film line. Since 1998, Huper Optik has provided a sustainable solution to both home and business owners across the world. Huper Optik window films are designed to dramatically lower energy consumption while still allowing for a significant level of visible light transmission without compromising views.
Huper Optik: Select Series
The Select Series incorporates a multi-layer filter that rejects the sun's heat while blocking UV rays in order to maximize comfort and protection without affecting the view. Powered by nanotechnology, precious metals, silver, and gold particles rejects up to 70% of total solar energy drastically lowering your monthly energy bill. The Select Series also works to block 99.9% of UV rays that are responsible for fading furniture, discoloring floors, as well as harmful skin and eye disease.

Huper Optik: Ceramic Series
The Ceramic Series is the first and only patented Nano-Ceramic window film available on the market. This 100% metal-free, dye-free, and fade resistant window film offers similar solar rejection and UV blocking properties. Renowned for its strength and durability, ceramic can withstand the harshest environments and weather extremes.
Huper Optik: Therm-X Series
The Therm-X Series acts as a thermal barrier for any commercial or residential building, excelling in insulation and energy efficiency. This window film series incorporates a proprietary blend of precious metals, creating optimal insulation while still allowing maximum visible light transmission. By creating a more stable, comfortable internal temperature while lowering HVAC consumption, the Therm-X Series is a great ROI.

Huper Optik: Fusion Series
The Fusion Series fully utilizes both green technology and energy efficiency, offering high performance, beautiful aesthetics, neutral tones, and great sustainability. Fusion window films also deliver in privacy and comfort, due to its rejection of 77% of total solar energy. This window film series also has similar UV and infrared blocking properties.
Huper Optik: Traditional Series
The Traditional Series offers optimal energy efficiency with 70% total solar rejection and 99.9% UV ray blockage, while delivering a different, unique aesthetic. Available in a true bronze, silver, or reflective look, the Traditional Series also offers significant glare reduction.
Huper Optik: Shield Series
The Shield Series protects Salt Lake buildings against natural disaster, vandalism, burglaries, attacks, and even freak accidents. By bonding and strengthening the most vulnerable access points in every building, the glass doors and windows, the Shield Series mitigates broken glass and flying debris hazards. This window film series offers a clear appearance with natural light, while protecting occupants from UV rays as well.

Huper Optik: Dekorativ Series
The Dekorativ Series is a polyester based window film that mimics the appearance of etched or frosted glass. Available in multiple colors, textures, and designs, this highly customizable window film can really transform your existing space. The Dekorativ Series can be applied to a large array of glass surfaces including locker rooms and conference areas, across any industry or in any home. A great solution for privacy concerns and needed decorative designs, this window film series also provides light and glare control.
For more information on the applications, process, products, and pricing for window tint contact Salt Lake Window Tinting today for a free, on-site consultation with one of our window film experts.