Unexpected things happen in life. On any given day, there's no telling what will occur. And in today's world, it's important to be cautious when it comes to matters involving safety and security. That's why there's Bomb Blast Window Film. A revolutionary technology, Bomb Blast Window Films are designed to improve the safety and performance of glass. They're so effective that even the most severe forms of impact can't penetrate these films, including blasts and explosions.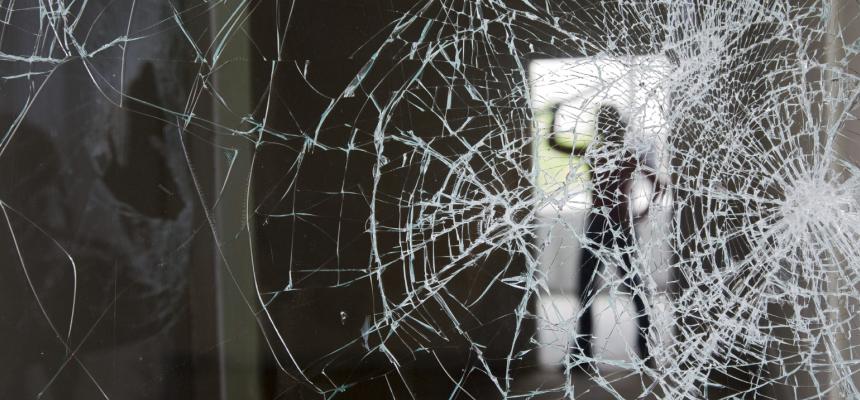 Bomb Blast Window Film Applications
Bomb Blast Window Film can be applied in nearly any area where security is needed. This include office buildings, manufacturing plants, factories, and even schools. There is no need to replace the existing glass when installing Bomb Blast Window Film. The film is simply fit applied on top of the window plane and anchored in place by a security attachment system.
Composed of high grade polyester and a specialized priming agent, Bomb Blast Window Films are so effective that they're even being adapted by military bases and government facilities. Once in place, the film works to strengthen the vulnerable glass area it's installed on. During a blast or explosion, the film absorbs the kinetic energy and shock from impact, and transfers it sideways across the glass. Learn more: Bomb Blast Window Film Benefits for Salt Lake City
What are the benefits?
With a population of over 190,000 residents, Salt Lake City is one of the biggest cities in the country. As with any big city, there are risks involved when it comes to crime and safety. Installing a Bomb Blast Window Film for your Salt Lake City office or property can make it safer and provide many advantages such as:
Personal protection – Glass is one of the leading causes of injury during accidents and emergencies. Broken glass turns into tiny pellets of shrapnel that can cause deadly injuries. Installing Bomb Blast Window Film can help keep occupants in your building safe.
Blast protection – There are security risks involved with any building located in any urban environment. Window film can help keep your property safe in the event of a terrorist attack or shooting.
Weather protection – Inclement weather happens unexpectedly. Keep your staff and visitors safe from wind borne debris with security window film.
Get a Quote on Bomb Blast Window Film in Salt Lake
Upgrade your security today. Call Salt Lake Window Tinting to have Bomb Blast Window Film installed for your Salt Lake City property.