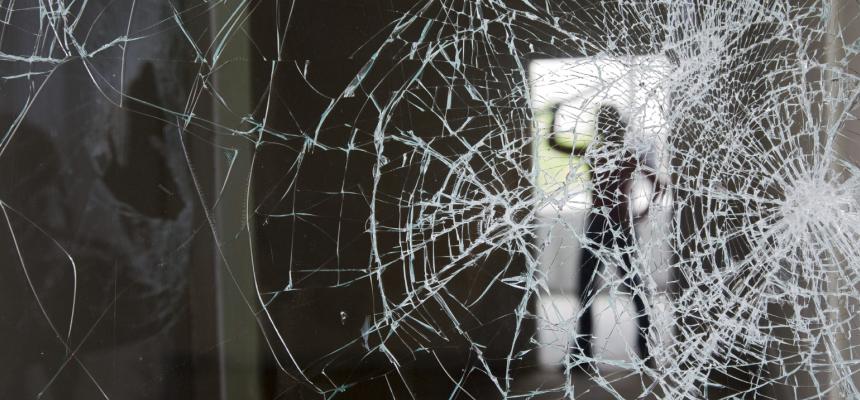 How to Choose Security Film for Your Salt Lake City Home
There are many things to consider when choosing a security window film for your Salt Lake City home. First, the most important thing to consider is the quality of the film, which will determine how long the film will last and also how well it will perform. We recommend choosing a film from a reputable brand that has a long standing history of producing quality results like 3M, Llumar, or Vista.

The next thing you should consider are the safety factors for your particular neighborhood and home. For example, if you have windows located near a pool, you may want to choose a film that can work as tempered glass alternative. Or, if you're greatest concern is break in protection, you'll want to choose an impact resistant film. Finally, the last things to consider are price and aesthetics. Your project manager will work with you to determine the best film based on your particular concerns and needs.
Residential Security Film Applications
Residential security film is a highly versatile product. It's available in a variety of styles and appearances and can also be used for a wide range of purposes. Privacy, break-in protection, and energy savings are some of the many common reasons homeowners choose a particular window tint.
Storms & Hail: Mother Nature can be brutal. Hail, tree branches, and debris swept up from high speed winds can shatter your windows. Window tint creates a impenetrable barrier that can help protect your home from storms and detrimental weather.
Glass Strengthening: Glass is flawed by nature, which is why it breaks easily upon impact. Security window film primer like C-Bond strengthens glass at the molecular level for a stronger, more durable design, increasing its shatter resistant.
Solar Benefits: UV radiation is ruthless when it comes into contact with furniture and flooring and cause colors to fade. Window tint can help protect your home from the sun's devastating rays, protecting the beautiful upholstery, window coverings, and furnishings in your home.
Privacy Benefits: As homes are being built closer together in Salt Lake City with less space between one neighboring home and the next, window tint is becoming increasingly common. Window tint creates privacy for your home windows, shielding views of your belongings and family from the outside world.
Break-In Protection: Break-in protection is one of the most common applications for security window tint. Security window tint creates an impenetrable layer of film that prevents intruders from entering your home even if they try to smash your windows.
Tempered Glass Alternative: Building codes demand that security glass must be used for windows where there is a safety concern, like stair windows or shower areas. Window tint provides a more affordable alternative to costly tempered glass and works just as powerfully.
Security Window Film Brands
3M Safety & Security Window Film
3M Scotchshield Safety & Security Window Films are designed to deliver high performance impact protection while maintaining excellent clarity. 3M Scotchshield Safety & Security Films protect people and object from glass hazards, deter intruders, and minimize the force of blast. When combined with a 3M Impact Protection System, they're nearly unstoppable.
Learn more:
S80-Safety-Spec
Safety_Series_Family_Card_98-0150-0748-1
Ultra_Series_Family_Card_98-0150-0783-8_Update_cg2_LR
Llumar Safety & Security Window Film
Llumar Safety & Security Films provide invisible protection and are ultra thin films that are practically undetectable. Llumar Safety & Security Films protect the people and things you love by shielding your home from burglars, accidents, and the perils of nature, holding glass fragments securely in place.
Learn more:
northamericanllumarclearsecurityfilm
northamericanllumarsolarsecurity
Huper Optik Safety & Security Window Film
Huper Optik Shield Series Safety & Security Films use nanoceramic technology to sharpen and enhance views while strengthening windows for added protection. Huper Optik Shield Films slow down burglary efforts and prevent glass breakage by absorbing energy and dispersing it sideways.
Learn more:
huper optik shield specs
huper optik solar control film
Madico Safety & Security Window Film
Madico SafetyShield films provide clear, reliable protection for your home and family. By shielding your home from wind blown debris and falling tree branches caused by natural disasters, diabolical intruders, and blast related impact, Madico SafetyShield films effectively minimize damage and the risk of personal injury.
Learn more:
Madico-Blister-Free
Madico-Safety-Security-Film-Specs-2
Hanita Coatings Safety & Security Window Film
Hanita Coatings SafetyZone security films deliver excellent performance at a low cost, convenient price. Hanita SafetyZone films have a crystalline appearance that allows them to be completely see through so they do not alter the appearance of your home. These films effectively deter intruders, blasts, and natural disasters.
Learn more:
Hanita_SafetyZone_Datasheets
Performance_Data_v2
Solar Gard Safety & Security Window Film
Solar Gard Armorcoat is a high performance window film that saves energy, protects interiors, and prevent intrusion. Created from layers of high tensile polyester and tough adhesives that hold broken glass shards in place, helping to diminish the risk of harm to your furniture, pets, and family.
Learn more:
solar gard 10 mil clear
solar gard 10 mil silver
solar gard 10 mil stainless steel
Schedule Your Home Security Consultation
Get the protection your home and loved ones deserve. Call Salt Lake Window Tinting to schedule your free home security consultation with a window tinting expert or receive an estimate on residential security film in Salt Lake City.