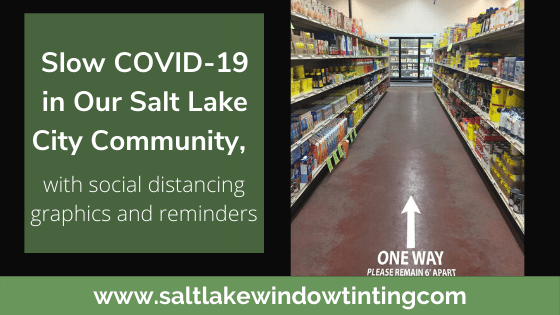 It seems that every day, the numbers keep increasing for confirmed COVID-19 cases. With many essential businesses continuing to operate in full force, and non-essential businesses looking to open their doors, safety has become the priority for Salt Lake City. Unfortunately, enforcing mandated safety procedures can be nearly impossible without the right tools. Improper safety implementation can be dangerous for customers, employees, and even render liability to your business. We are here to explain how proper safety implementation can be quick and inexpensive, allowing your business to carry on as usual. Social distancing graphics can allow your business to properly enforce health and safety regulations, protect your staff and customers, and limit liability. By setting reminders and warnings, you can do your part in protecting our Salt Lake City community.
Gain Piece of Mind in Your Salt Lake City Business
When people are given reminders or warnings, they are more likely to adhere to proper guidelines. Our 3M graphics can provide those reminders in your business. These graphics are 100% customizable and can be quickly applied to virtually any surface, including concrete, metal, carpet, wood, glass, and so much more. We can provide your Salt Lake City business with a tailored solution to any safety issue you may have. While our graphics are incredibly durable in high traffic areas, they can also be easily removed by our professional team. Social distancing graphics are the most  cost effective solution to protect your Salt Lake community, comply with mandated safety procedures and limit liability.
Bathroom, Hand Washing Reminders: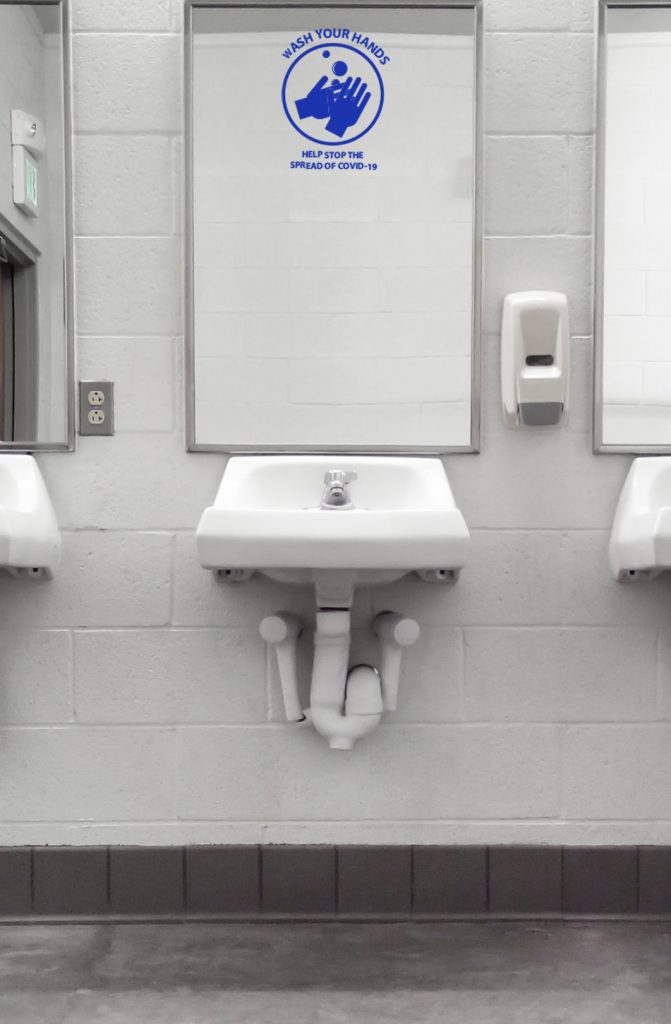 Aisle and Directional Graphics:
Comply with safety procedures by setting clear paths for one way aisles and reminders for social distancing.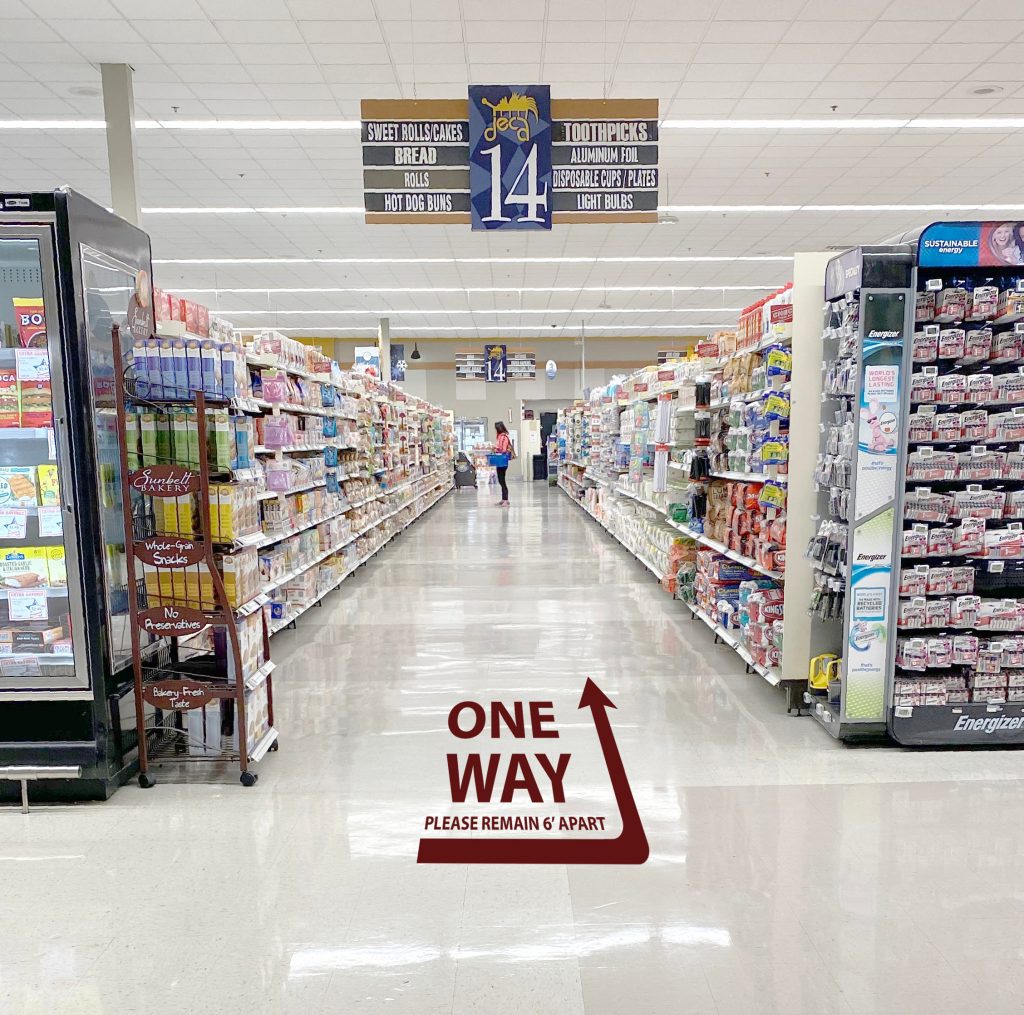 Check-Out Line Graphics:
Clearly designate the appropriate distance for waiting in line.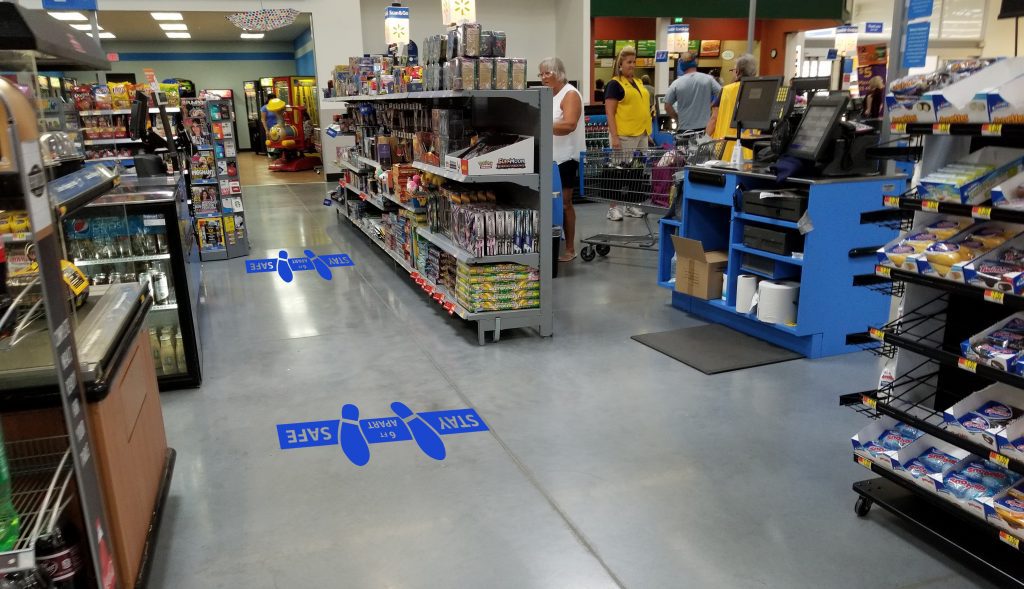 Door Graphics:
Install caution signs for mandatory mask areas and other reminders/ warnings.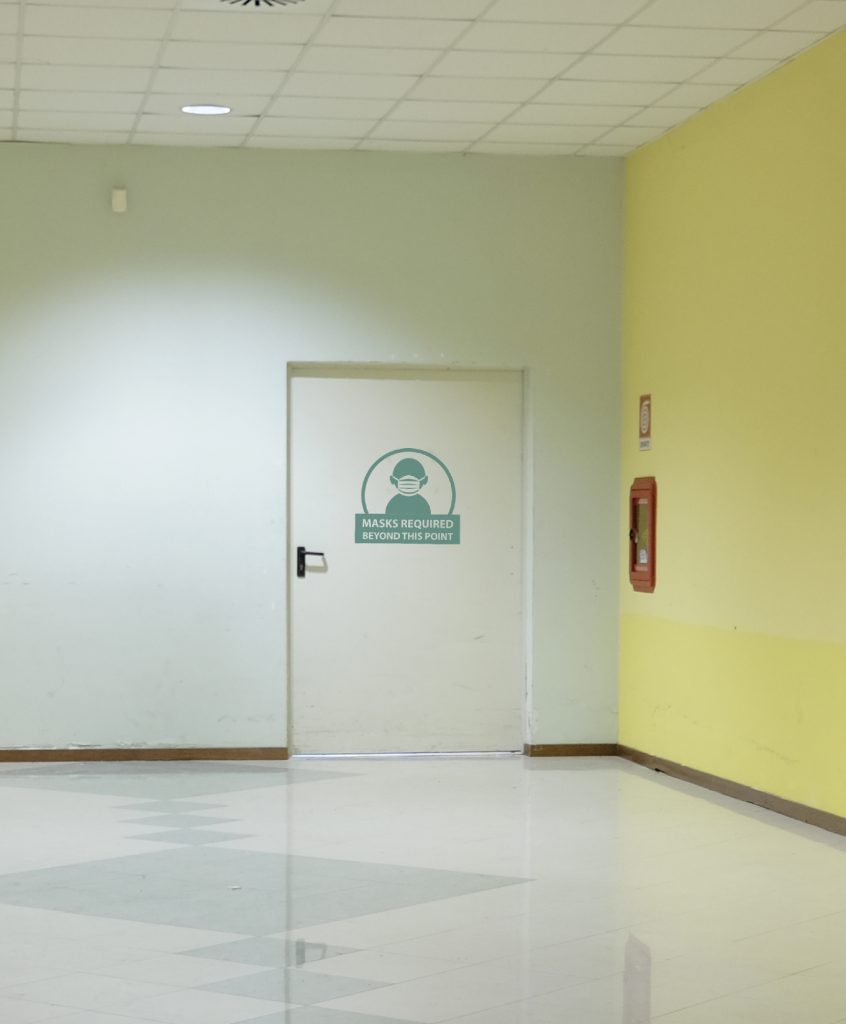 Have The Preferred Salt Lake Surface Graphic Experts Work For You.
If you need to update the safety procedures in your Slat Lake City business, we would love to help. Nothing makes us happier than protecting our community and businesses. Salt Lake Window Tinting is excited to announce that we are operating during normal business hours and offering free virtual consultations. Call us now to receive your tailored safety safety plan to limit liability and protect our Salt Lake City community.
For more information on social distancing surface graphics, please contact us!